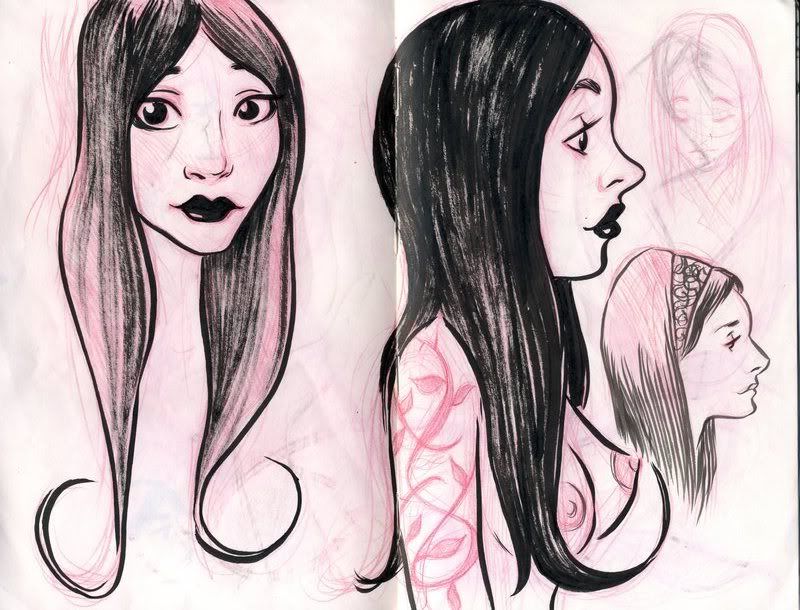 i recently got a new sketchbook, this are just a couple of drawings i've been doing.
it's a nice portable size i can take with me and draw while i wait for the train.
the one on top was done while riding the train, hence the real shaky line, which i thought was kinda cool. it just seems really loose and care free, what do you guys think?